L.I.V.E- Living Indepedently with Low Vision to Empower
---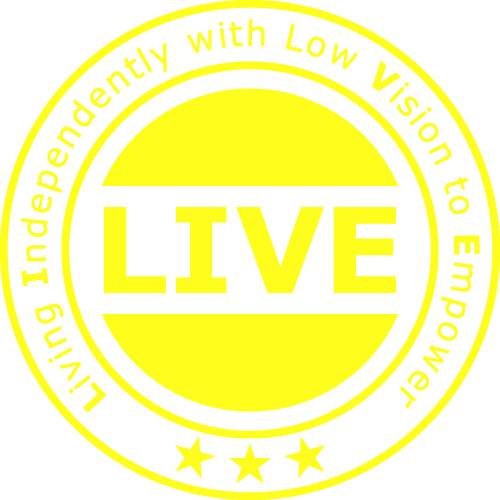 The Wabash Independent Living & Learning (WILL) Center, Inc., of Terre Haute IN provides a free program to assist senior citizens in the Wabash Valley who are blind or visually impaired. The LIVE  Program also called, Chapter 2, provides the following services at no cost to our consumers:
Low Vision Support Groups
Orientation & Mobility Training
Training for Service Agencies
Assistive Products
Resource Referral
In previous years the WILL Center has helped more than 900 sight challenged seniors through a program designed to assist residents that are visually challenged with maintaining their independence and dignity.
This service is offered free to persons in Vigo, Clay, Vermillion, Parke, Putnam, and Owen counties. Participants must be visually impaired or blind and at least age 55. The goal is to ensure that these persons continue and enhance their independence, and to avoid having to enter institutional care.
The WILL Center staff meet with individuals and through conversation determine what they find are the greatest challenges in their day-to-day lives. The WILL Center staff will assist these individuals in the areas of identifying and marking settings on appliances, writing tools, personal record keeping mobility training and public transportation resources. The Chapter 2 also offers mini-grants for the purchase of low vision aids.
The funds for this grant program were provided by the (FSSA/OBVI) of Indiana. For more information contact: Eve Fears at eve@thewillcenter.org