The WILL Center, INC.
(Wabash Independent Living & Learning Center)
Address:
1 Dreiser, Square
Terre Haute, In. 47807
Phone / Fax
PHONE: 1-812-298-9455
TOLL FREE: 1-877-915-9455
FAX: 1-812-299-9061
BUSINESS HOURS:
Monday through Thursday 8:00 am – 4:00 pm
Friday 8:00am till 12:00pm (NOON);
Closed Saturday & Sunday
Mission Statement
To empower people with disabilities to ensure that they have full and complete access to community resources to promote their independence.
On behalf of our partners with Servants at Work, Inc, our many volunteers and the people who receive a custom-built wheelchair ramp that allows them full access to their home, we at The WILL Center extend our gratitude to the Duke Energy Foundation for its generous contribution to our project. Their interest in creating more inclusive, livable communities is clearly visible in their support. We can't thank them enough.
Low Vision Program (Chapter Two)
The Older Blind and Visually Impaired program (Chapter 2) assists people aged 55 and older who are experiencing issues associated with visual impairment. All Chapter 2 services are provided free of charge.
Sight Loss Support Groups
During these meetings individuals and family members are introduced to resources, low vision aids and peers who are visually impaired. During the meetings guest speakers provide the latest information in the field of visual impairment.
The WILL Center is a nonprofit, community based, nonresidential organization that is run by and for people with disabilities and provides the following services:
Individual Advocacy
Systems Advocacy
Information and Referral
Independent Living Skills Training
Assistive Technology Information
ADA Information
Peer Counseling
Transition
Serving:CLAY, PARKE, PUTNAM, VERMILLION, OWEN, & VIGO COUNTIES IN WEST CENTRAL INDIANA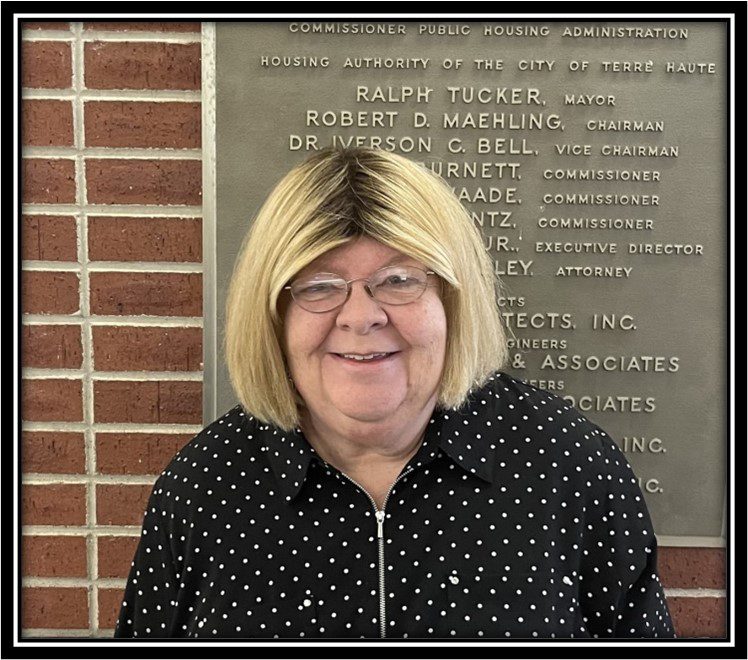 Gloria Stamper
---
Gloria Stamper was born and raised in Terre Haute, Indiana. She spent the majority of her working career in Mental Health Services. Gloria came to The Will Center in October, 2009. She began working as an Independent Living Coordinator, assisting persons in working on goals that would allow them to maintain their independence. Currently, she is the Program Manager for the Independent Living services. Gloria believes there are many people who struggle with life challenges and to be able to support them in their time of need is the most rewarding benefit of doing this job.
In addition to her responsibilities, Gloria also took training to become a certified SHIP counselor for the state of Indiana. Her expertise with Medicare enables her to work with individuals who are new to Medicare. The Will Center is a Medicare Enrollment Center, one of many in the state of Indiana. She works diligently during Open Enrollment to see as many persons as possible to help them with their health care plans.
Gloria received her education through Ivy Tech and continued her studies at ISU. She enjoys spending time with family and friends. She is the mother of two adult children, who also reside in the Terre Haute area. She enjoys reading books by Danielle Steele and collections from Dean Koontz. She also enjoys fictional historic series, mostly seen on Netflix.